---
As an orthodontist, Dr. Wong specializes in correcting bites and aligning teeth for better function and appearance. Although most people think of braces when they think of orthodontics, there are a variety of methods that can be used not only to correct existing problems, but to prevent future problems from occurring. 
In growing children and teens, Dr. Wong utilizes their growth potential to improve or correct predetermined growth patterns; habit devices used at an early age can eliminate harmful bad habits that cause misaligned bites.
For adults, we no longer have the opportunity to guide the jaw as it develops, so orthodontic treatment goals, methods, and outcomes are different. In complicated adult cases, an interdisciplinary treatment plan may be needed. We coordinate care with some of the best dental specialists in the area to come up with a comprehensive solution for optimal results.
Your treatment begins with a consultation with Dr. Wong. He'll listen carefully to your goals and concerns, answer any questions you might have, then review the best options for your orthodontic needs. 
Some of our most popular orthodontic treatment options include:
---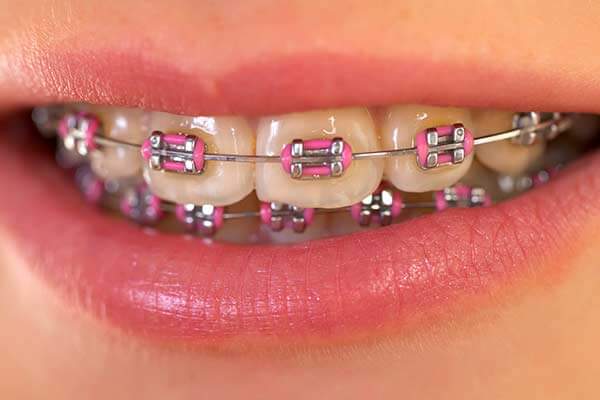 ---
Today's braces are better than ever, with lower profile brackets and advanced archwires that move teeth more quickly and comfortably. We offer both metal and ceramic brackets, along with tieless braces that eliminate the need for elastics to hold archwires in place.
---
Interceptive Orthodontics
---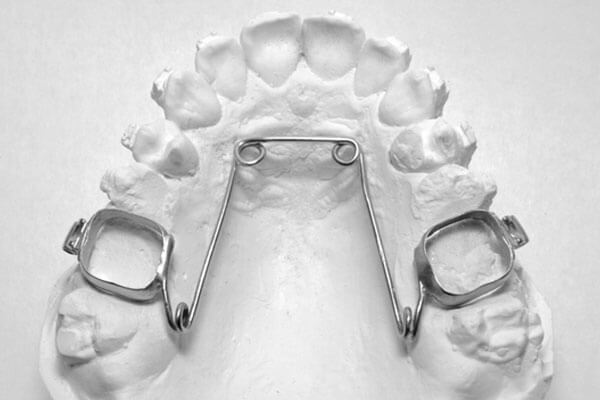 ---
With interceptive orthodontics, Dr. Wong can correct potential bite problems while growth is still occurring. This is a more effective approach to orthodontic treatment, as it's easier to influence the jaw as it develops than correct problems once the jaw has fully fused. Interceptive orthodontic treatment is completed early, while patients still have both baby teeth and adult teeth. Early orthodontic treatment may include palatal expander devices (PEDs), habit appliances, and space maintainers.
---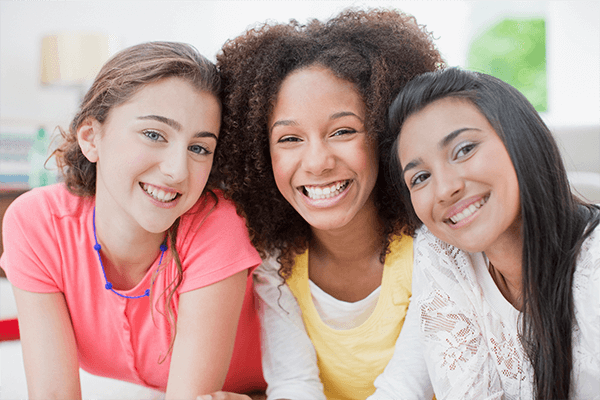 ---
Invisalign Teen lets young adults achieve beautiful smiles without the brackets and wires of traditional braces. The Invisalign Teen system combines Invisalign's clear aligner technology with some specialized features for an effective orthodontic solution just for teens.
---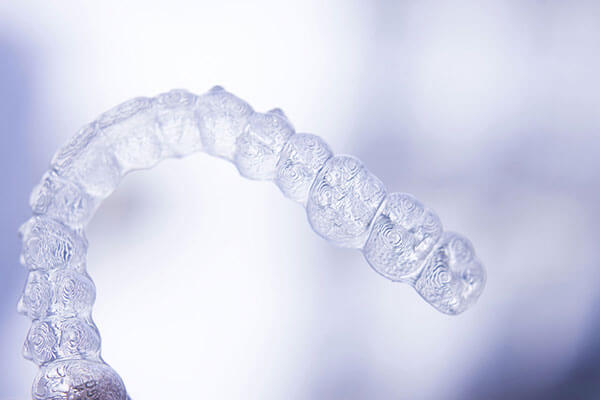 ---
When you get Invisalign treatment from Dr. Wong, you get the benefit of Invisalign's state-of-the-art aligner technology and the specialized knowledge of an experienced orthodontist for the best possible results. Adults appreciate the ability to straighten their teeth without drawing attention to the fact that they're undergoing orthodontic treatment. Invisalign is discreet, comfortable, and convenient—the perfect orthodontic solution for busy lives.
---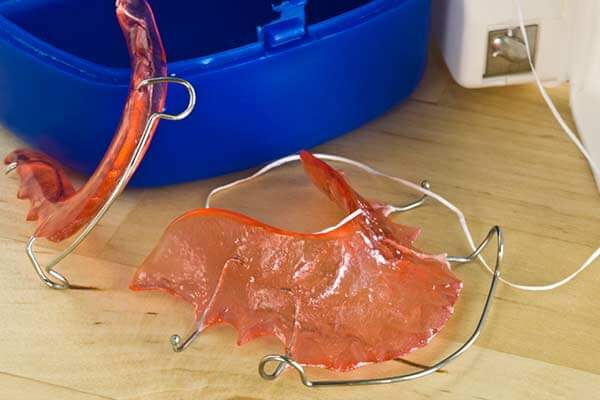 ---
Once your orthodontic treatment is complete, the next step is to maintain your beautiful new smile for a lifetime. Retainers not only help maintain results, they can also let Dr. Wong make small adjustments to your smile if needed.
---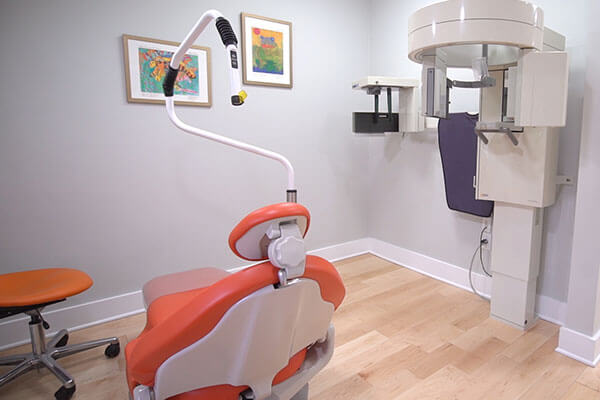 ---
Surgical orthodontics, also known as orthognathic surgery, most often involves an orthodontist and an oral surgeon. This surgery is needed when jaw irregularities cannot be corrected with traditional orthodontic devices. With surgical orthodontics, we can improve the appearance of the face and the patient's ability to chew, speak, and breathe properly.
---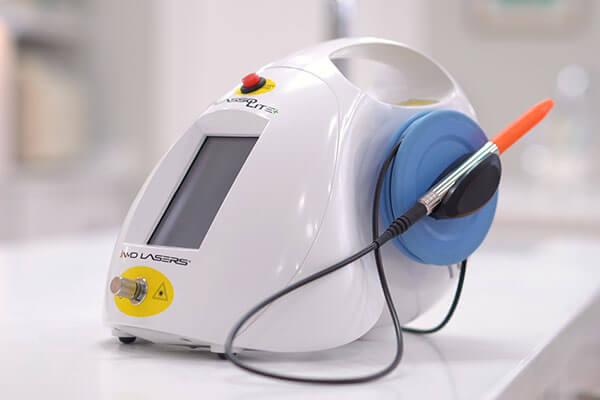 ---
Our office is equipped with state-of-the-art technology including digital x-rays, AcceleDent®, a digital flat screen television, gaming consoles and patient accessible wi-fi.
---
Frequently Asked Questions About Orthodontics
---
What is the difference between a dentist and an orthodontist?
---
An orthodontist receives up to three additional years of comprehensive training beyond dental school to specialize in the movement of teeth and the correction of growth issues and facial irregularities. A dentist has never had any comprehensive Orthodontic training. An Orthodontist exclusively treats ONLY patients in need of orthodontic services; whereas a Dentist treats a myriad of oral issues.
---
Do orthodontists only do braces?
---
Orthodontics goes far beyond braces. Interceptive orthodontics helps influence the development of the jaw as it grows, braces and Invisalign are used to correct crooked teeth and misaligned bites, and retainers maintain smiles for a lifetime. In adults where growth can no longer be manipulated to assist in treatment, orthodontists will work with general dentists and other specialists to collaborate in the more complex interdisciplinary treatment plans. 
---
Is it better to get Invisalign from a dentist or orthodontist?
---
It's better to get Invisalign from an orthodontist. Orthodontists are taught the biomechanics of tooth movement, so we determine the best way to move your teeth and we are not reliant on Invisalign technicians to decide how your teeth will move. Because of their Orthodontic training, Invisalign provides separate education. Assuming Invisalign is an option, Dr. Wong's advanced training in orthodontics means that he's better equipped to develop a treatment plan using the Invisalign system. 
---
Which type of braces is best?
---
Every patient is different, so there's no one-size-fits-all answer to this question. During your consultation, Dr. Wong will help you determine which type of braces is right for you—your treatment goals, your preferences, and your lifestyle.
---
Do braces permanently straighten teeth?
---
Braces are the first step to achieving life-long straight teeth, but proper diagnosis and treatment planning are the major factors in determining long-term stability. The teeth not only need to look straight; they need to be properly positioned in the bone and they need to function properly with their neighboring teeth. Without proper function and ideal positioning in the bone, there can be no long term stability. 
The second step necessary to life-long straight teeth is a retainer. Initially, they help prevent orthodontic relapse by allowing the teeth and bone to stabilize. After the teeth have stabilized, you can maintain your smile by wearing your retainer occasionally at night.
Call 203-625-9888 to learn more and schedule your appointment. 
---