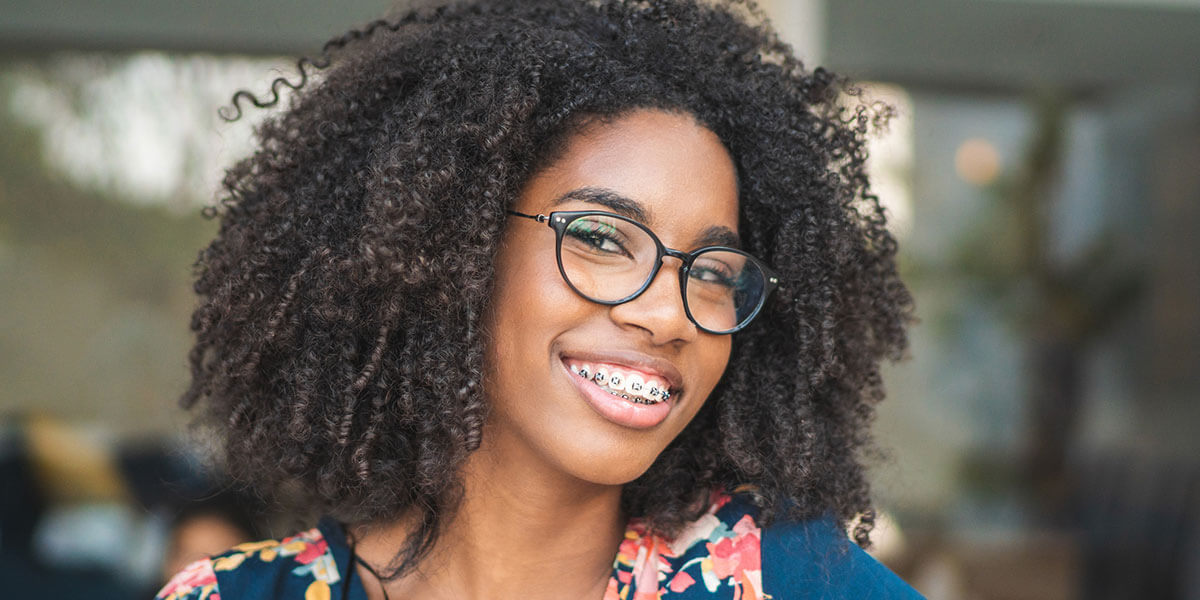 Dr. Garrick F. Wong provides traditional braces in Greenwich, CT. Call 203-625-9888 to learn more and schedule your appointment.
Orthodontics has changed a lot in recent decades, but one thing remains the same: traditional metal braces are the most popular treatment option we provide. Braces are cost-effective, they perform well, and modern braces are better than ever before. With today's lower profile brackets and advanced archwire technology, we can move teeth more quickly and comfortably. It's easy to see why so many of our patients choose braces.
---
How Traditional Braces Work
---
Brackets are affixed to each of your teeth and a metal wire is attached to them with an elastic tie. This wire is shaped in such a way that it moves your teeth into the new positions planned by Dr. Wong.
The treatment time needed for braces varies depending on the amount of correction needed. Every four to six weeks, you'll visit our office and Dr. Wong will adjust your archwires and ensure that your teeth are moving as expected. Once treatment is complete, you'll be given a fixed or removable retainer to maintain your results for a lifetime.
---
Metal Braces vs. Ceramic Braces
---
Dr. Wong offers both ceramic and metal braces. Deciding which is right for you depends on your personal preferences and budget. While ceramic braces aren't quite as discreet as Invisalign, they are much less noticeable than traditional metal braces. The ceramic brackets blend in with the rest of your smile—and unlike the previous generations of ceramic brackets that mom and dad might have had as teens, today's version is resistant to stains!
For younger patients who are worried less about standing out for having braces, metal is a great option. Bracket size of metal braces is smaller than ceramic braces and therefore more comfortable. With Metal Braces, there is an option for a multitude of different colored ties that enhances their attractiveness to young but also adult patients. They're stronger, more durable, and less expensive than ceramic braces and unlike clear aligners, they can't be removed so they're always working to move the teeth.
---
Frequently Asked Questions About Traditional Braces
---
What is a good age to get braces?
---
We usually don't start treatment with braces until the permanent teeth have erupted, but your child may require interceptive orthodontics prior to this.
---
Are braces painful?
---
Braces are rarely described as painful, but often described as uncomfortable in the first few days after we put them on! Over-the-counter pain relievers can help in these early days of treatment. After this, you might have some tenderness after your wires are adjusted, but it shouldn't be painful.
---
What can't you eat with braces?
---
We'll provide you with a comprehensive list of foods to avoid eating with braces, but if you can't commit them to memory, that's okay! Just remember nothing too hard, too chewy, or too sticky.
---
Do braces change your face?
---
Braces do change your face, but don't worry—it's for the better. By correcting your bite, your profile and facial symmetry will improve. The more orthodontic correction you need, the more dramatic the results.
---
How long do braces take to straighten teeth?
---
Treatment averages about 22 months for most patients according to the American Association of Orthodontists, but every patient is different.
Call 203-625-9888 to schedule your appointment.
---